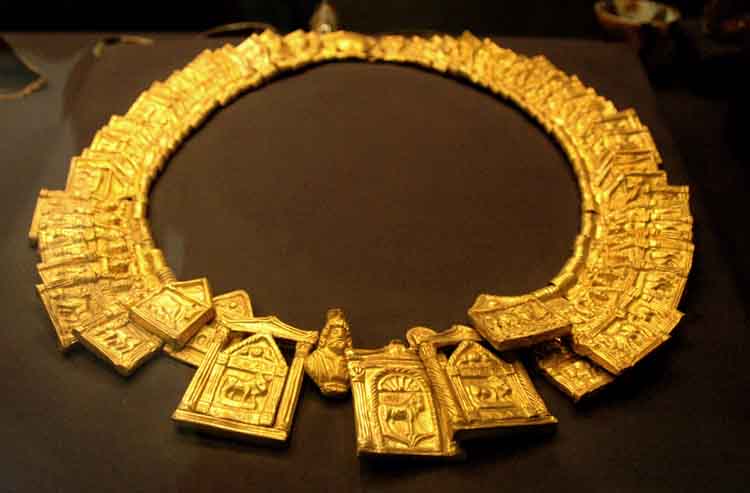 Douche Treasure
The Douche Treasure consists of a gold Diadem, two bracelets and a necklace of 187 gold plates. It was found compressed into a large case hidden in the wall of a Roman fort, not far from a temple dedicated to Serapis and Isis. It weighs 363 grams and was discovered in the Kharga Oasis, Egypt, in 1989 and dates from the 2nd Century AD.

The diadem is decorated with vine leaves and branches within a temple facade, his right hand is on the head of the god Harpocrate. Busts of the god Isis are surmounting the two columns and coming out of the two rosettes ending the decoration on both sides. The same vine leaves and branches are seen around an agate stone "orange" on the bracelet, and a piece of glass paste "green" on the other side.
Cairo Museum, Egypt.